Horrible Histories Single Issue Magazine Subscription
Journey back to all the gory and gruesome days gone by with a Horrible Histories magazine.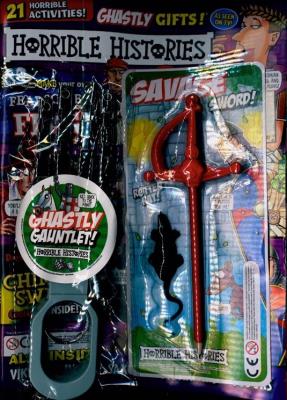 For kids aged 7-10, Horrible Histories is jam-packed with wicked fun - such as foul facts, vile jokes, putrid puzzles and much more. From its award-winning TV shows, stage shows and books, Horrible Histories now features its very own magazine to spark young imaginations and educate children on the gruesome and perhaps duller parts of history in the most entertaining and fascinating way.