Homes and Antiques Magazine Subscription
Prefer a comfortable abode filled with items of historic value and beauty.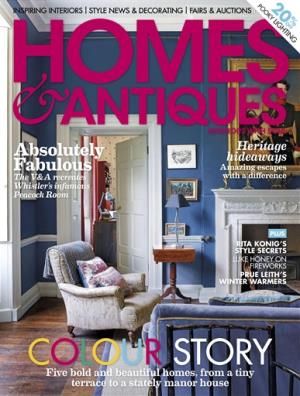 Perhaps you love to collect or know a keen antiques enthusiast. A Homes & Antiques magazine subscription is filled with fantastic features on different home styles as well as useful information on buying, caring for and selling antiques. Whether you´re decorating for Christmas and looking to use inspiration from similar homes around the UK or if you´ve recently bought a statement antique piece and want to utilise it to its best aesthetic within your home, Homes & Antiques can help you make your home beautiful and interesting.
Offer(s)
Print Edition
Digital Edition
Try FREE for 7 days.
Enjoy Homes and Antiques magazine and unlimited access to over 5,000 magazines on your mobile and tablet. All the magazines you can read for just £7.99 a month.
Try 2 months for free.