Homebuilding and Renovating Magazine Subscription
*Premium subscription includes print and digital subscription, access to Plotfinder (worth £40), as well as tickets to Homebuilding & Renovating shows.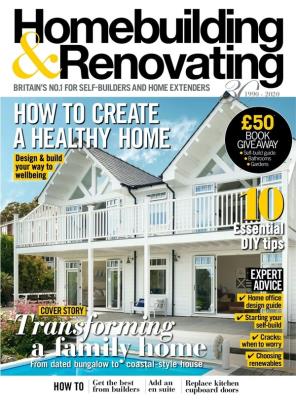 Subscribe today and you'll be saving 54% of the RRP. For those embarking on a self-build or home improvement project, Homebuilding & Renovating is the go-to guide for expert advice, every step of the way. In every issue of Homebuilding & Renovating, you'll find: - Insightful advice, tips and buying guidance from industry experts, helping you complete your project on time and within budget.
Offer(s)
Print Edition
Digital Edition
Enjoy Homebuilding and Renovating magazine and unlimited access to over 5,000 magazines on your mobile and tablet. All the magazines you can read for just £7.99 a month.
Try 2 months for free.