History Revealed Magazine Subscription
Calling all history buffs across the UK. A BBC History Revealed magazine subscription is the ultimate read for anyone who loves to delve into the richest parts of human history and uncover the incred.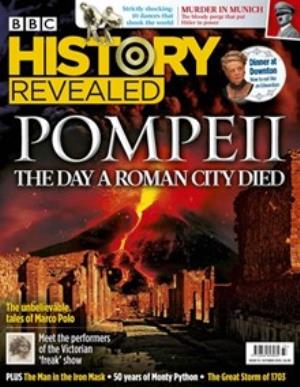 Find out about the people who achieved greatness, made incredible discoveries and changed the very way we think and behave today, as well as those who committed terrible atrocities and were famed for their destructive and cruel natures. Whether you´re interested in past monarchy and aristocratic figures through time, or love to read about incredible ordinary people like Anne Frank, it´s all here in the pages of BBC History Revealed magazine.
Offer(s)
Print Edition
Digital Edition
Enjoy History Revealed magazine and unlimited access to over 5,000 magazines on your mobile and tablet. All the magazines you can read for just £7.99 a month.
Try 2 months for free.