History of War Magazine Subscription
Draw your swords, prepare the cannons and ready – aim – fire.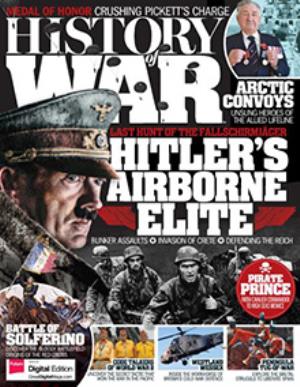 A History of War magazine subscription is not for the faint of heart, so buckle up soldier. Follow the editorial team through the ferocious facts and murderous mysteries of history – all of which have shaped the world we live in (and preserved the soil we stand on) today. Campaigns, crusades, deserters and heroics; you´ll find it all in glorious detail in every issue of History of War magazine.
Offer(s)
Print Edition
Digital Edition
Enjoy History of War magazine and unlimited access to over 5,000 magazines on your mobile and tablet. All the magazines you can read for just £7.99 a month.
Try 2 months for free.