Heat Magazine Subscription
Love getting your regular fix of all the celebrity gossip.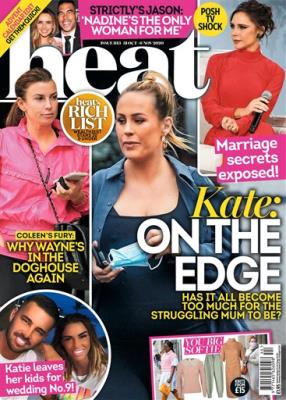 One of the UK´s best loved gossip and celebrity magazines, a Heat magazine subscription is the perfect addition to brighten your week. Discover what´s hot and what´s not, who´s wearing it well and looking a flop and where to shop to get the celebrity look for less. Filled with the hottest gossip on your favourite stars, from Kim K and Taylor Swift to the latest on Eastenders and Corrie, don´t miss a glossy film star minute with Heat magazine.
Offer(s)
Print Edition
Digital Edition
Enjoy Heat magazine and unlimited access to over 5,000 magazines on your mobile and tablet. All the magazines you can read for just £7.99 a month.
Try 2 months for free.
Free Issue(s)