Golf Monthly Magazine Subscription
Teeing up for a truly glorious year of golf. Get into the game and improve your swing with a Golf Monthly magazine subscription.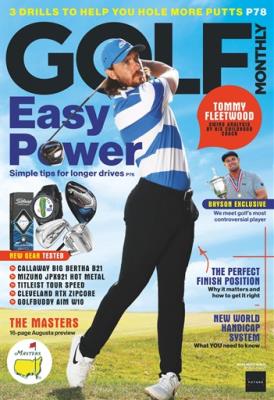 Filled with useful guides on playing in all weathers – from muddy terrain to driving winds – as well as expert tips on playing with precision with all the latest gear. Written by golfing enthusiasts for golfing enthusiasts, Golf Monthly brings both players and fans the latest news and results from games and tours across the country and around the world.
Offer(s)
Print Edition
Digital Edition
Try FREE for 7 days.
Enjoy Golf Monthly magazine and unlimited access to over 5,000 magazines on your mobile and tablet. All the magazines you can read for just £7.99 a month.
Try 2 months for free.