Gluten-Free Heaven Magazine Subscription
Living gluten-free doesn´t mean missing out on the usual wheat treats like cake, bread and pasta.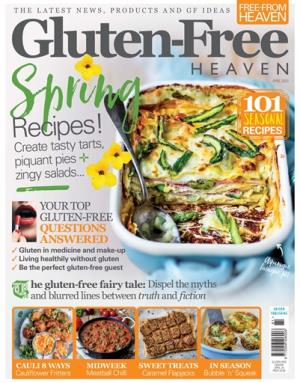 With a Gluten Free Heaven magazine subscription, you´ll discover plenty of great alternatives to use to make dishes from scratch, as well the tasty alternatives you can find in supermarkets to make living gluten free that bit easier. With every issue, discover what´s in season (and how you can incorporate delicious, local and seasonal fayre into your free-from recipes) as well as what´s trending in the foodie world.
Offer(s)
Print Edition
Digital Edition
Enjoy Gluten-Free Heaven magazine and unlimited access to over 5,000 magazines on your mobile and tablet. All the magazines you can read for just £7.99 a month.
Try 2 months for free.