Fiction Feast Magazine Subscription
We all love a good story, and what better than a regular fix of the best with a Take A Break Fiction Feast magazine subscription.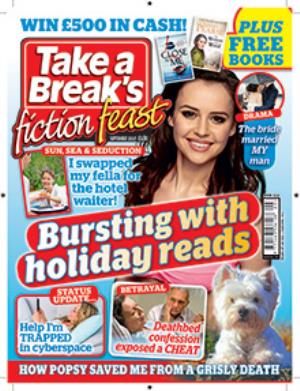 The perfect way to put your feet up with a steaming mug of tea or coffee, a plate of biscuits and a really good story to get stuck into, this glossy magazine is filled with fab stories and serials to follow with every issue. Delivered every month direct to your door, it´s a welcome addition to any weekend (or the perfect read to while away the hours if you´re often at a loose end and looking for the next best thing to read).