Family Crosswords Magazine Subscription
Family Crosswords contains dozens of straight crossword puzzles as well as a unique mix of fun crossword variations, including skeleton, backwords, spiral, round the bend, hourglass and lots more.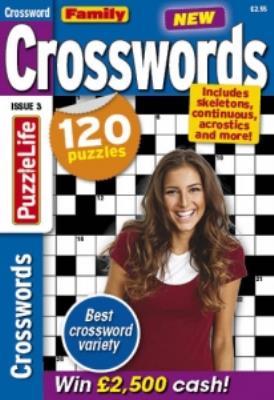 And with a super £2,500 cash competition in every issue, Family Crosswords is fantastic value too.
Offer(s)
Print Edition
Digital Edition
Enjoy Family Crosswords magazine and unlimited access to over 5,000 magazines on your mobile and tablet. All the magazines you can read for just £7.99 a month.
Try 2 months for free.