Family Arrowords Selection Magazine Subscription
Family Arrowords Selection is the first arroword magazine on the market to give the solver larger squares to allow for easier solving.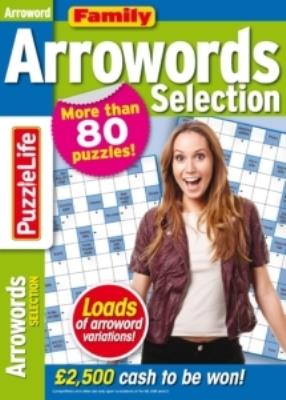 There are lots of fun arroword variations too, including star arroword, anagram arroword, code arroword and more. Add in the Ģ2,5000 competition in every issue and itīs a surefire winner.
Offer(s)
Print Edition
Digital Edition
Enjoy Family Arrowords Selection magazine and unlimited access to over 5,000 magazines on your mobile and tablet. All the magazines you can read for just Ģ7.99 a month.
Try 2 months for free.