Diver Magazine Subscription
Britainīs bestselling scuba diving magazine, DIVER brings its readers exciting travel adventures, hot diving spots and techniques to make the most of your dive.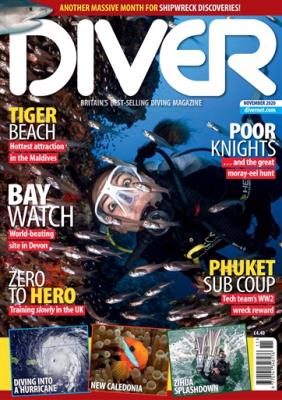 Whether youīre looking for tips and tricks, the best destinations or editorial features of the amazing dives and divers, you can find all of this and more inside each monthly issue of DIVER magazine. Filled with stunning photography of the most beautiful coral reefs and fishes, youīll be inspired to get out your gear and go for a dive with each monthly issue.
Offer(s)
Print Edition
Digital Edition