Cruise International Magazine Subscription
Subscribe to Cruise International magazine today; the glorious glossy package with everything you need to plan a perfect cruise.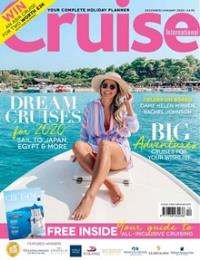 Each and every issue of Cruise International magazine provides colossal coverage of exclusive, exotic locations, phenomenal photography that is irresistibly seductive, and unrivalled, invaluable planning advice to keep you well-informed on everything that you could possibly need to know on your holiday of a lifetime.
Offer(s)
Print Edition
Digital Edition
Enjoy Cruise International magazine and unlimited access to over 5,000 magazines on your mobile and tablet. All the magazines you can read for just £7.99 a month.
Try 2 months for free.