Crisscross Magazine Subscription
There is no better way of relaxing than with a criss cross puzzle.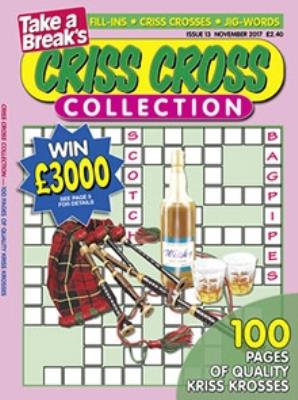 The answers are there for you and all you have to do is fit them in the grid jigsaw-style, reading across and down. Fun and addictive, these puzzles are a perennial favourite and Criss Cross is packed with them. Plus. There is £5000 to be won in every issue of Crisscross magazine.