Country Walking Magazine Subscription
Love nothing more than hitting the hills (or looking for a friend who loves a good walk).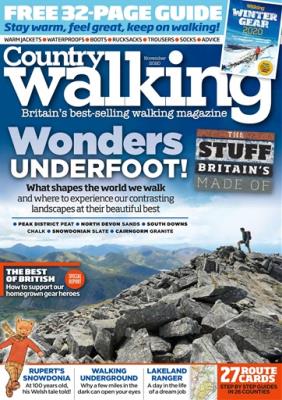 Blow away the cobwebs with a Country Walking magazine subscription. Filled with great ideas for your next big walk (or the smaller trails just outside your front door), Country Walking magazine is the UK´s best loved walking magazine. Filled with useful guides and features on some of the UK´s best loved trails – as well as new and secret routes to try this year – as well as the essential gear for both short and long walks, it´s an essential for any walker.
Offer(s)
Print Edition
Digital Edition
Enjoy Country Walking magazine and unlimited access to over 5,000 magazines on your mobile and tablet. All the magazines you can read for just £7.99 a month.
Try 2 months for free.