Computeractive Magazine Subscription
Bit of a technophobe. If you find yourself sitting in front of your computer and feeling a bit lost, a Computeractive magazine subscription is the best way to get you on track to computing success.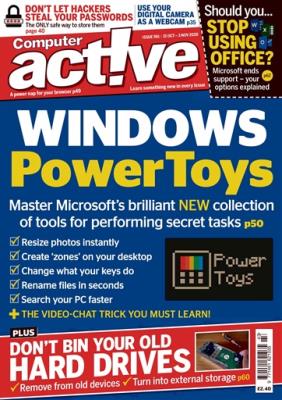 Completely jargon free, a Computeractive magazine subscription makes it simple to understand your PC, gadgets and the web. All tips, guides and reviews are written in plain English with the aim of demystifying the world of technology and making your computer work for you, not the other way around.
Offer(s)
Print Edition
Digital Edition
Enjoy Computeractive magazine and unlimited access to over 5,000 magazines on your mobile and tablet. All the magazines you can read for just £7.99 a month.
Try 2 months for free.