Collectors Gazette Magazine Subscription
Collectors Gazette, the U´s only monthly newspaper for collectors, has a brand new look for 2013.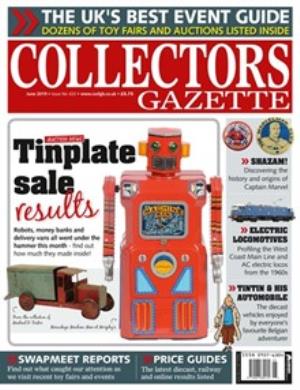 With more pages we can fit in even more of the latest news stories from the world of toys right through to the world TV and film collectables. Plus we bring you even more auction price guides every month, new models, in-depth collecting features, and all the essential events and auctions listings.
Offer(s)
Print Edition
Digital Edition
Enjoy Collectors Gazette magazine and unlimited access to over 5,000 magazines on your mobile and tablet. All the magazines you can read for just £7.99 a month.
Try 2 months for free.