Claycraft Magazine Subscription
Claycraft magazine was created off the back of the popular BBC show The Great Pottery Throwdown.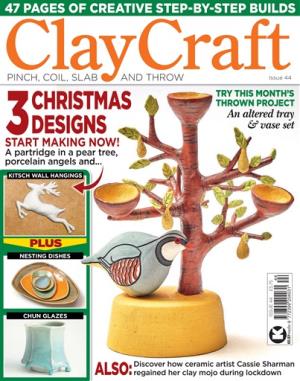 It is a read for all, from hobby potters and students to those with an established studio. Being described as a hobby which is not only relaxing but creative, a Claycraft magazine subscription is ideal for all those needing some extra inspiration or some project guidance. Each issue is filled with product reviews, public and private collection visits, expert advice, interviews, how to´s and practical hand on guides.
Offer(s)
Print Edition
Digital Edition