Car Mechanics Bargain Cars Magazine Subscription
Car Mechanics Bargain Cars outlines the very best in motoring from the 1990s, 2000s and today.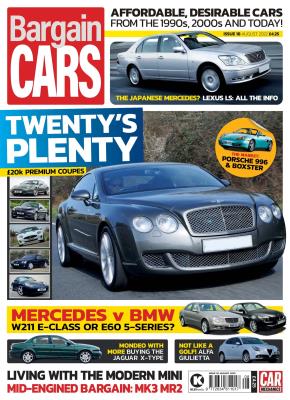 With essential buying advice and inspiration, covering a wide range of makes and models - we show you how to buy, own and enjoy modern classic cars. In issue one, we will advise on buying Jaguar´s luxury XF saloon, profile the Mercedes Benz SL grand tourer and review the Mazda MX5, BMW 5 Series and Land Rover Freelander.