British Journal of Nursing Magazine Subscription
British Journal of Nursing (BJN) is the leading general clinical journal for nurses.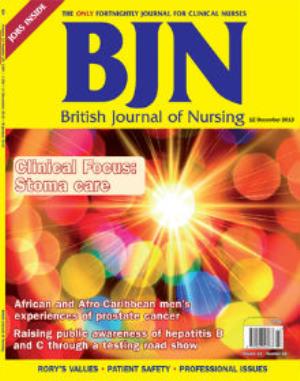 Authoritative, accessible and diverse, itīs an essential read for everyone from students to specialists. 24 times a year, BJN publishes up-to-date clinical reviews, original research and evidence-based papers, written by experts and reviewed by prominent authorities in the nursing profession. In addition, the journal publishes up to 10 themed supplements a year, providing even more in-depth clinical information on areas such as continence, nutrition, wound care and infection control.