BBC Wildlife Magazine Subscription
Are you a keen animal lover, or marvel at the beauty of the natural world around us.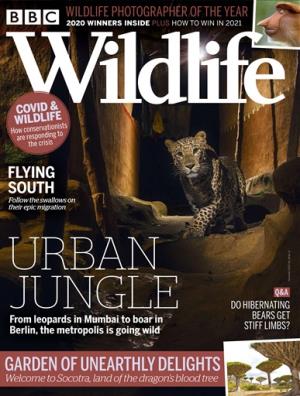 Get a monthly fix delivered to your door with a BBC Wildlife magazine subscription. Filled with creatures from the smallest insects to the largest and most feared creatures on land and under the sea, you´ll discover rare and endangered species in every issue. Packed full of breathtaking photography of your favourite wild and remote locations (and their inhabitants), there´s plenty to keep even the most animal-mad individual busy until the next issue drops through your door.
Offer(s)
Print Edition
Digital Edition
Enjoy BBC Wildlife magazine and unlimited access to over 5,000 magazines on your mobile and tablet. All the magazines you can read for just £7.99 a month.
Try 2 months for free.