Back Street Heroes Magazine Subscription
Fancy yourself a custom built bike, or already own a mean machine that revs like a dream.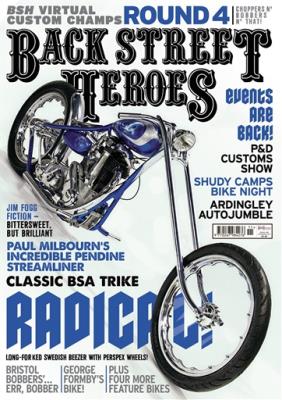 A Backstreet Heroes magazine subscription is just what you´re looking for. Filled with awesome custom bikes from fellow readers and riders, it´s a great place to find plenty of inspiration for your next custom job. In every issue you´ll find out the next great events to attend to meet up with other bikers, as well as exclusive discounts just for Backstreet Heroes readers.
Offer(s)
Print Edition
Digital Edition
Enjoy Back Street Heroes magazine and unlimited access to over 5,000 magazines on your mobile and tablet. All the magazines you can read for just £7.99 a month.
Try 2 months for free.