Back Street Heroes Magazine Subscription
Fancy yourself a custom built bike, or already own a mean machine that revs like a dream.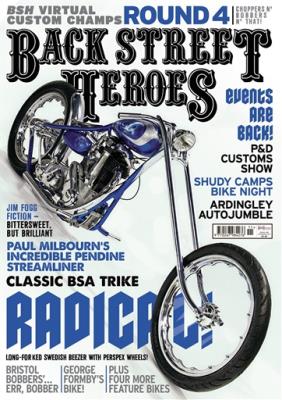 A Backstreet Heroes magazine subscription is just what you´re looking for. Filled with awesome custom bikes from fellow readers and riders, it´s a great place to find plenty of inspiration for your next custom job. In every issue you´ll find out the next great events to attend to meet up with other bikers, as well as exclusive discounts just for Backstreet Heroes readers.
Offer(s)
Print Edition
Digital Edition