Autocar Magazine Subscription
Looking for a car-mad magazine with the latest big news every week.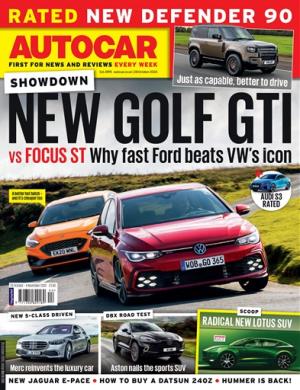 Featuring industry news and exclusives, a sharp, slick and bold Autocar magazine subscription is essential for car-lovers everywhere. Don´t miss expert commentary, reviews, the newest cars, road tests and beautiful photography – all in one weekly glossy. Every week, Autocar magazine includes in-depth reviews of the cars of today and tomorrow as well as all you need to know when buying a new and used car, so you can make the right decision with the latest information.
Offer(s)
Print Edition
Trial - 6 issues for £1.00
Digital Edition
Enjoy Autocar magazine and unlimited access to over 5,000 magazines on your mobile and tablet. All the magazines you can read for just £7.99 a month.
Try 2 months for free.