Auto Express Magazine Subscription
Need to know the latest up-to-the-minute car news and exclusives.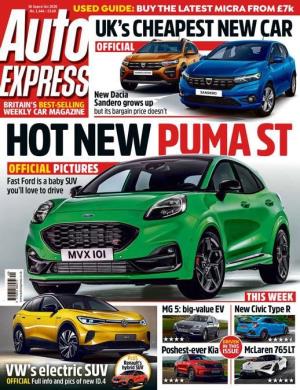 Thinking of swapping your old banger for something shinier. An Auto Express magazine subscription is the perfect pick for you. Featuring exclusive spy shots on unannounced car developments, astounding deals on both new and used cars, a calendar of the latest and greatest motor shows, chances to enter incredible car competitions and car-vs-car comparisons, an Auto Express magazine subscription is a car fanatic´s essential.
Offer(s)
Print Edition
Digital Edition
Enjoy Auto Express magazine and unlimited access to over 5,000 magazines on your mobile and tablet. All the magazines you can read for just £7.99 a month.
Try 2 months for free.