Amateur Photographer Premium Edition Magazine Subscription
Practical advice on photo technique and equipment with a focus on a different subject each issue to help you capture great images.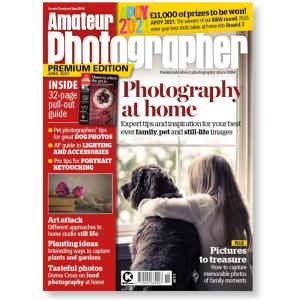 Amateur Photographer Premium Edition is published every 4 weeks and is new from Amateur Photographer, the UK´s longest established photography magazine. Every issue has a focus on a specific theme and is packed with practical advice from the world´s top photographers and the highly respected AP team on the best kit and technique to capture great images.