Simply Cards and Papercraft Magazine
Simply Cards & Papercraft is the UKīs best-selling papercraft magazine, offering quality cards for every occasion.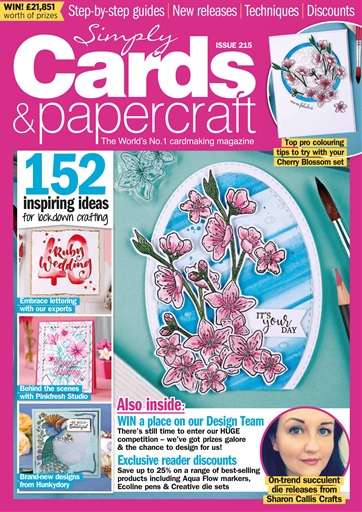 Country: UK
Itīs packed full of the newest techniques, products and inspiring ideas. Our talented Design Team - which includes many well respected names from the world of papercraft - strives to always provide an outstanding mix of cardmaking and papercraft projects. Please note the free gift included with the print version of the magazine is not included.
Offer(s)

Digital Edition
Enjoy Simply Cards and Papercraft magazine and unlimited access to over 5,000 magazines on your mobile and tablet. All the magazines you can read for just Ģ7.99 a month.