Radio User Magazine
Since its debut in 2006, RadioUser, the former Short Wave Magazine, has been the best-selling radio listenerīsī magazine in the UK.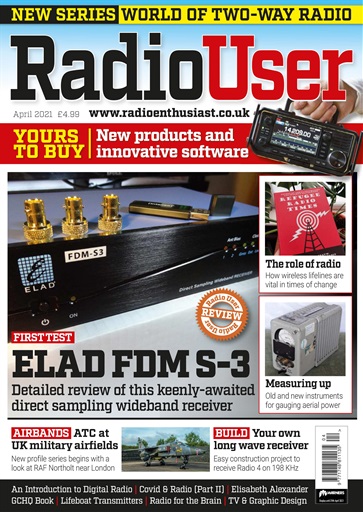 Country: UK
It covers all forms of broadcast and two-way radio, but not amateur radio. The magazine offers regular columns, exciting features, equipment reviews and a plethora of resources on a large number of radio topics. With one eye on the traditions and history of radio, and another one on its present and dynamic future, RadioUser contains up-to- IN THIS ISSUEThis month, we introduce some exciting new content to two of our columns.
Offer(s)

Digital Edition
Enjoy Radio User magazine and unlimited access to over 5,000 magazines on your mobile and tablet. All the magazines you can read for just Ģ7.99 a month.