Electronics For You Magazine
The EFY Groupīs first magazine, Electronics For You, was launched in January 1969, when the Indian electronics industry was still at a nascent stage.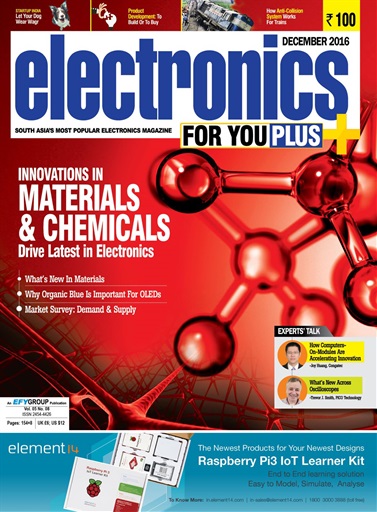 Country:
Today, it has grown into South Asiaīs most popular electronics magazine. In fact, the name ˜EFYī Group has been coined from the abbreviation of this magazineīs title. The magazineīs goal is to keep the electronics fraternity updated with the latest technical knowledge. It also keeps hobbyists busy with the circu Electronics for You, December 2016.
Offer(s)

Digital Edition