Crochet Now Magazine
Be inspired with more than 25 patterns in each issue of Crochet Now magazine perfect for improving your wardrobe and creating beautiful gifts for your friends and family.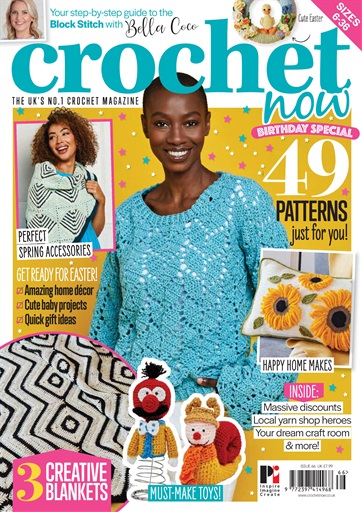 Country: UK
Youīll master the basics as well as learn new stitches and techniques to strengthen your skills when you dive into the tutorials and guides in Crochet Now. Keep your fingers busy and take your hobby to the next level with a subscription to Croche Crochet Now Issue 66.
Offer(s)

Digital Edition
Enjoy Crochet Now magazine and unlimited access to over 5,000 magazines on your mobile and tablet. All the magazines you can read for just Ģ7.99 a month.