Campervan Magazine
Campervan is the perfect magazine for those looking for inspiring travel, features, reviews and owner reports and everything else to do with the wonderful world of campervans.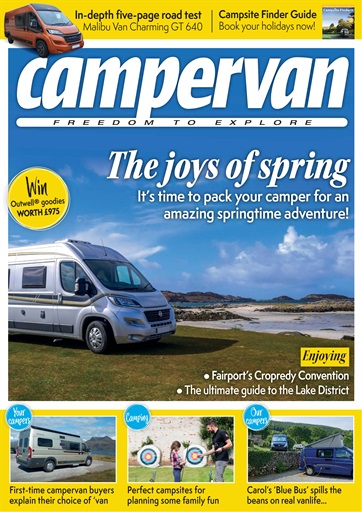 Country: UK
Campervan magazine covers everything from modern vans to classic campers. All brands of campervan are featured in both professionally converted and self-build form. It focuses on the lifestyle a campervan brings - from enjoying a hobby to exploring new places and experiencing great activities. It's Welcome to 'The joys of spring' April 2021 issue of Campervan magazine.
Offer(s)

Digital Edition
Enjoy Campervan Magazine magazine and unlimited access to over 5,000 magazines on your mobile and tablet. All the magazines you can read for just Ģ7.99 a month.