Calibre Magazine
CALIBRE is a high-quality magazine for the mature-modern man.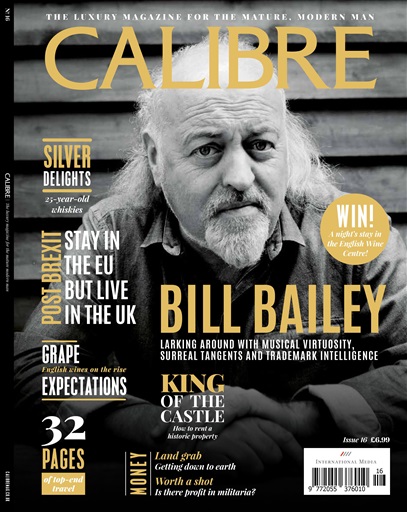 Country: UK
We pride ourselves on intelligently written, insightful features on travel, health, culture, food & drink, money, technology and motoring. Our exclusive celebrity interviews focus on social icons: men who continue to enjoy success and fame into later life, and that share our readersī values. There are no half-baked celebrities or reality TV stars anywhere near our pages.
Offer(s)

Digital Edition
Enjoy Calibre magazine and unlimited access to over 5,000 magazines on your mobile and tablet. All the magazines you can read for just Ģ7.99 a month.