Buying Your First Motorhome Magazine
Buying Your First Motorhome will guide you through every aspect of buying a motorhome or campervan, whether it is your first ever motorhome or an upgrade of an existing model.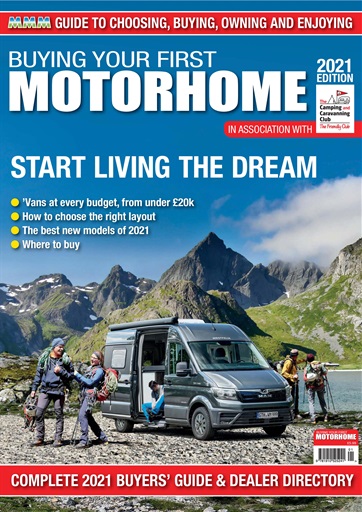 Country: UK
It will tell you all the questions you need to ask and what preparation you need to do before you part with your cash. As this guide is published by the team who produce Britainīs best-selling motorhome magazine - MMM - as well as What Motorhome magazine, you can be sure the advice is the best you Buying Your First Motorhome is the essential guide to getting a new motorhome and provides everything you need to know about motorhoming.
Offer(s)

Digital Edition
Enjoy Buying Your First Motorhome magazine and unlimited access to over 5,000 magazines on your mobile and tablet. All the magazines you can read for just Ģ7.99 a month.