Bully´s - The Bulldog Magazine
Bully's is the first magazine exclusively about Bulldogs and Molossiers.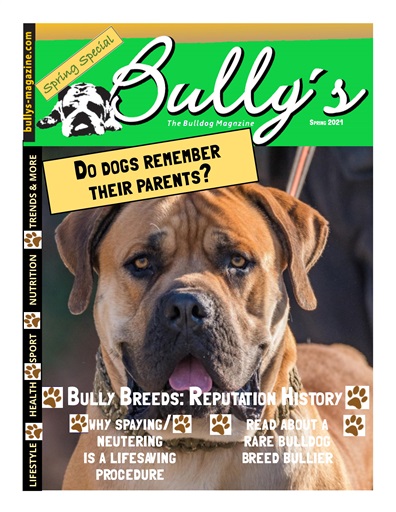 Country: UK
It contains technical and factual articles, and covers many other interesting topics for dog lovers including: features with celebrities, interviews with well-known dog trainers and their helpful tips, presentations of the different types of Bulldog and Molosser breeds, personal dog stories of readers, updates, and the latest findings in health, medicine, and naturalistic treatment, diet and nutritional inform Spring Special.
Offer(s)

Digital Edition
Enjoy Bully™s - The Bulldog Magazine magazine and unlimited access to over 5,000 magazines on your mobile and tablet. All the magazines you can read for just £7.99 a month.