Aussie Rigs And Haulage Driver Magazine
Aussie Rigs & Haulage Driver is a new publication from trusted Australian publisher Topmill.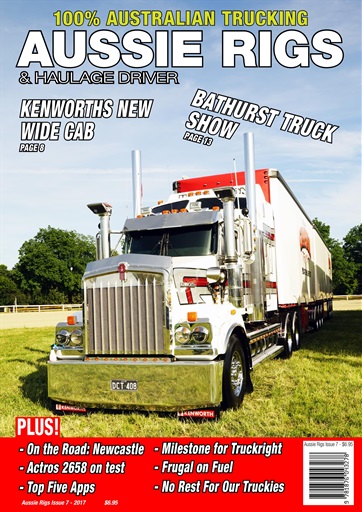 Country:
This exciting magazine features stories from real drivers about: ĒLife on the road ĒThe latest truck and rigs ĒNews on the latest gadgets ĒHistorical articles on trucks driven on Australian roadsPacked with facts and photos itīs a must for all truck and rig enthusiasts. To make sure you never miss an issue and stay in the Featuring;4Todays News8Kenworths New Wide Cab132016 Bathurst Truck Show29On the Road: Newcastle33Wycliffe Well Roadhouse39Do you know about WBV.
Offer(s)

Digital Edition