Arran Banner Magazine
Now available on digital format, the Arran Banner is essential reading for islanders and visitors alike.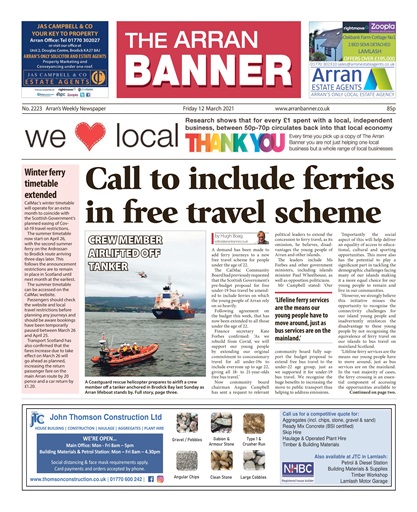 Country:
This accessible digital platform allows readers to dip into the same fantastic editorial provided in the printed newspaper, wherever they are in the world. Founded in 1975, the Arran Banner will keep you up to date with the latest from the Isle, with news and features gathered by a dedicated, island-based team.
Offer(s)

Digital Edition