All About History Book Of Assassinations Magazine
Some events shock the world, others have irrevocably changed the course of human history.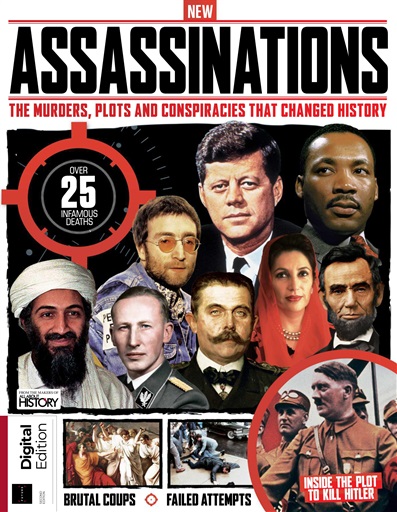 Country:
Delve into the murky world of coups, conspiracies and devious plots behind the most infamous murders. Whether the victims were powerful leaders, enemies of the state, outspoken activists or high-profile celebrities, the violent, sudden, and often very public nature of their deaths leaves a mark on our collective consciousness.
Offer(s)

Digital Edition