4wd Touring Australia Magazine
4WD Touring Australia is Australia´s best offroad travel magazine and TV show.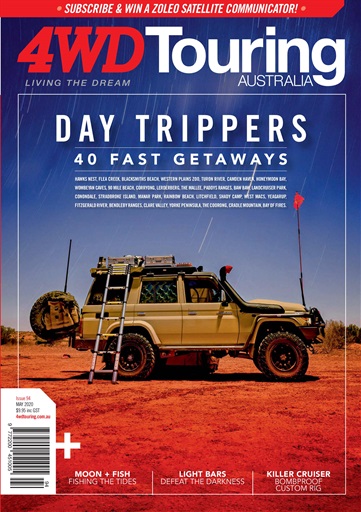 Country:
Featuring iconic destinations like the Kimberley, High Country and Cape York, we are dedicated to celebrating every corner of this country. Published monthly, each inspiring issue of the magazine is a visual adventure containing:-Travel photography-Inspirational touring stories-Reviews of tents, camper trailers and offroad caravansAs seasoned travellers, we ISSUE 94DAYTRIPPIN´We can see a glimmer of light in the not too distant future, a time unbound by lockdowns, when we can finally shake the dust from our wings and get outside again.
Offer(s)

Digital Edition