110% Gaming Magazine
110% Gaming Magazine is your ultimate destination for all the latest gaming news, reviews and videos.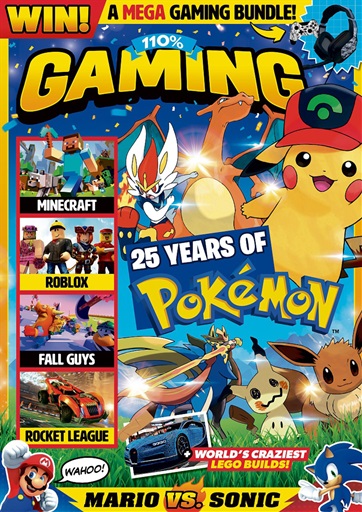 Country: UK
Aimed at eight to 12 year-old kids it focuses on multi-platform gaming and entertainment. The mag features imaginative, creative and fun content with a humorous entertainment focus, including funny stories and comic strips, age appropriate video clips, multi-platform gaming reviews, top tips and exclusive giveaways.
Offer(s)

Digital Edition
Enjoy 110% Gaming magazine and unlimited access to over 5,000 magazines on your mobile and tablet. All the magazines you can read for just Ģ7.99 a month.